Seasonal Treats and Homemade Christmas Gift Ideas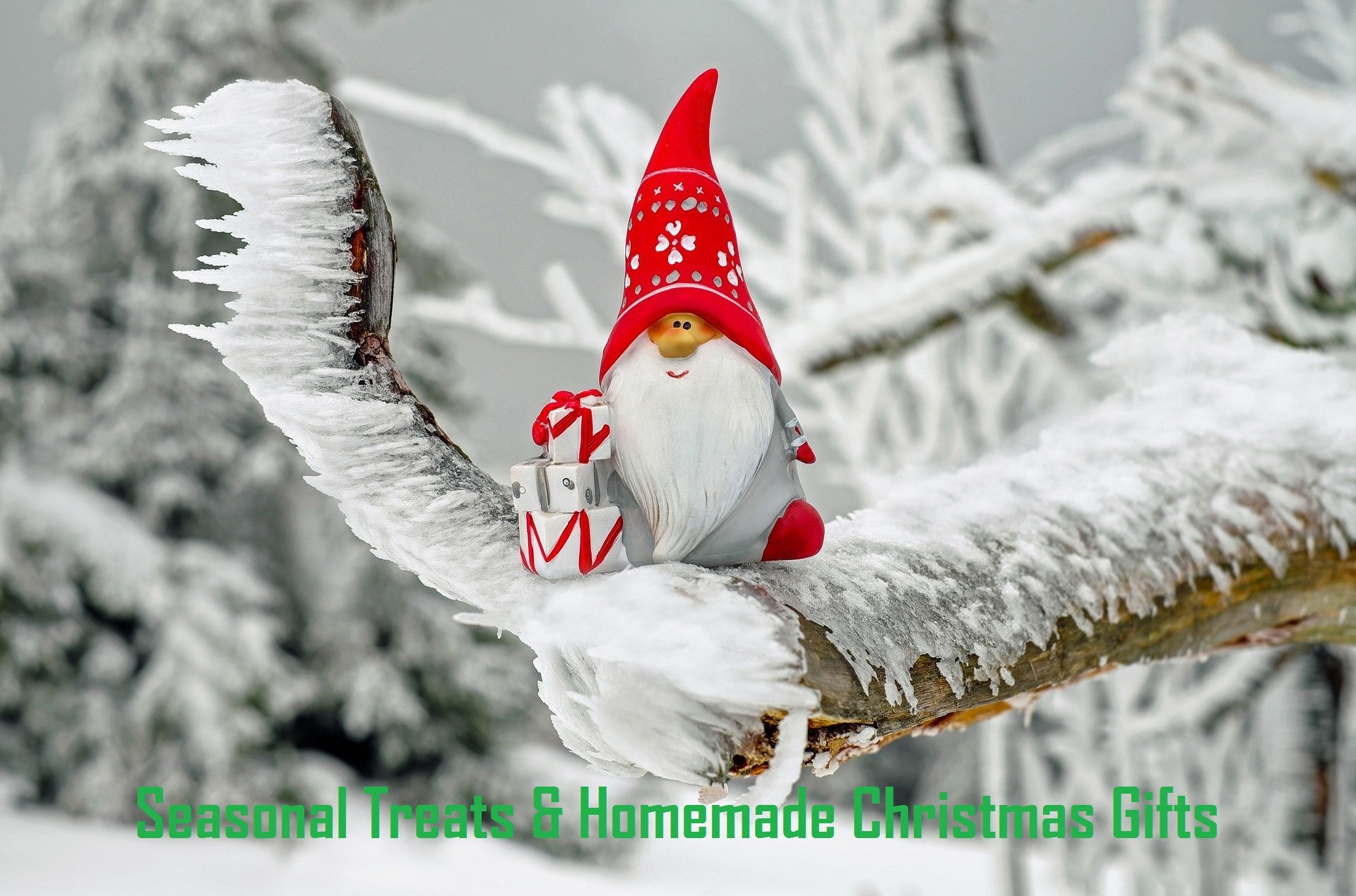 Seasonal Treats and Homemade Christmas Gift Ideas
Christmas is almost here, and that means it's time to start thinking about your end of year celebrations. To help you get into the holiday spirit, we've prepared a blog post highlighting some of our favourite seasonal treats and homemade Christmas gift ideas. From tasty treats for the table to creative gifts which are simple and affordable, Tasteful Delights is your one stop Christmas shop.
Top 4 Homemade Christmas Food Gifts
Express your creative side and treat your friends, colleagues, family or neighbours to a homemade gift. The 4 DIY gifts for Christmas below are irresistibly tasty, fun to make and a great way to kickstart the festive season. Don't waste time circling the car park and lining up in the supermarket, we've got almost everything needed to create these gifts in stock and ready for immediate dispatch.
1.       Rocky Road
Straightforward to make, decadently rich and beautifully presented – rocky road makes the ideal Christmas gift for those with a sweet tooth. Keep it simple with quality milk chocolate, marshmallows and roasted almonds or get creative by adding rice bubbles, cherries, Turkish delight or pistachios.
CLICK HERE for the recipe. It's as simple as melting the chocolate, mixing the ingredients, allowing to set and then wrapping in cellophane ready for Christmas gifting. You'll find everything needed to create homemade rocky road right here at Tasteful Delights.
2.       DIY Christmas Hamper
Put together a customised Christmas hamper filled to the brim with delicious holiday themed treats. Simply grab a nice basket or plate, then browse our catalogue and order an assortment of products which will be delivered to your door. Why not supplement your hamper with some locally produced products and homemade treats to make it really special.
The following are ideal hamper inclusions for the festive season:
·       Cheese and Crackers
·       Wine
·       Christmas Puddings 
·       Milk Chocolate Baubles and Bells
3.       Jar Filled with Homemade Christmas Cookies

Spready some holiday cheer with delicious homemade Christmas cookies. Pick up some cookie cutters in the shape of Christmas trees, Santa, bells, reindeer and snowflakes and get busy in the kitchen. Gingerbread cookies and shortbread are a classic Christmas treat, but you could also bake plain cookies decorated with white frosting and red and green sprinkles. Looking for inspiration? CLICK HERE for a gallery of 60 different Christmas cookie recipes, and remember you'll find all the baking mixes and supplies you need here at Tasteful Delights.
4.       Rum Balls
Great all year round but especially so at Christmas, rum balls are ideal for the table as well as gifts. Rumballs must be made with quality biscuits and cocoa, with Arnotts Arno Shortbread and Nestle baking cocoa being two popular choices. Rumballs are quick and easy to make, and they look great when presented in a jar with gift tag or wrapped in cellophane. Click here to discover Taste's top 50 Christmas rum balls and truffles recipes.
Christmas Chocolate, Confectionery and Seasonal Products
If you're looking for quick and easy gifting options, why not browse the Tasteful Delights range of imported products, confectionery and chocolates, snacks, drink, groceries and pet care.
We also have a wide range of seasonal products on offer including Cadbury Christmas Stocking, Smyths Christmas Mix, Chupa Chups Mini Christmas Tube, Ferrero Cube Christmas Chocolate, Lindt Christmas Icicles and Kanga Coloured Christmas Popcorn. You'll also find Darrel Lea's famous nougat milk chocolate Christmas pudding and Darrell Lea Christmas Giftbag, all at great prices and delivered to your door.
Merry Christmas from Tasteful Delights
Whether you choose to create your own unique gifts or shop your favourites, we wish you a happy and joyous festive season. If you have any questions about our range or delivery options, please don't hesitate to contact us today.