International Groceries and USA Snacks Customer Favourites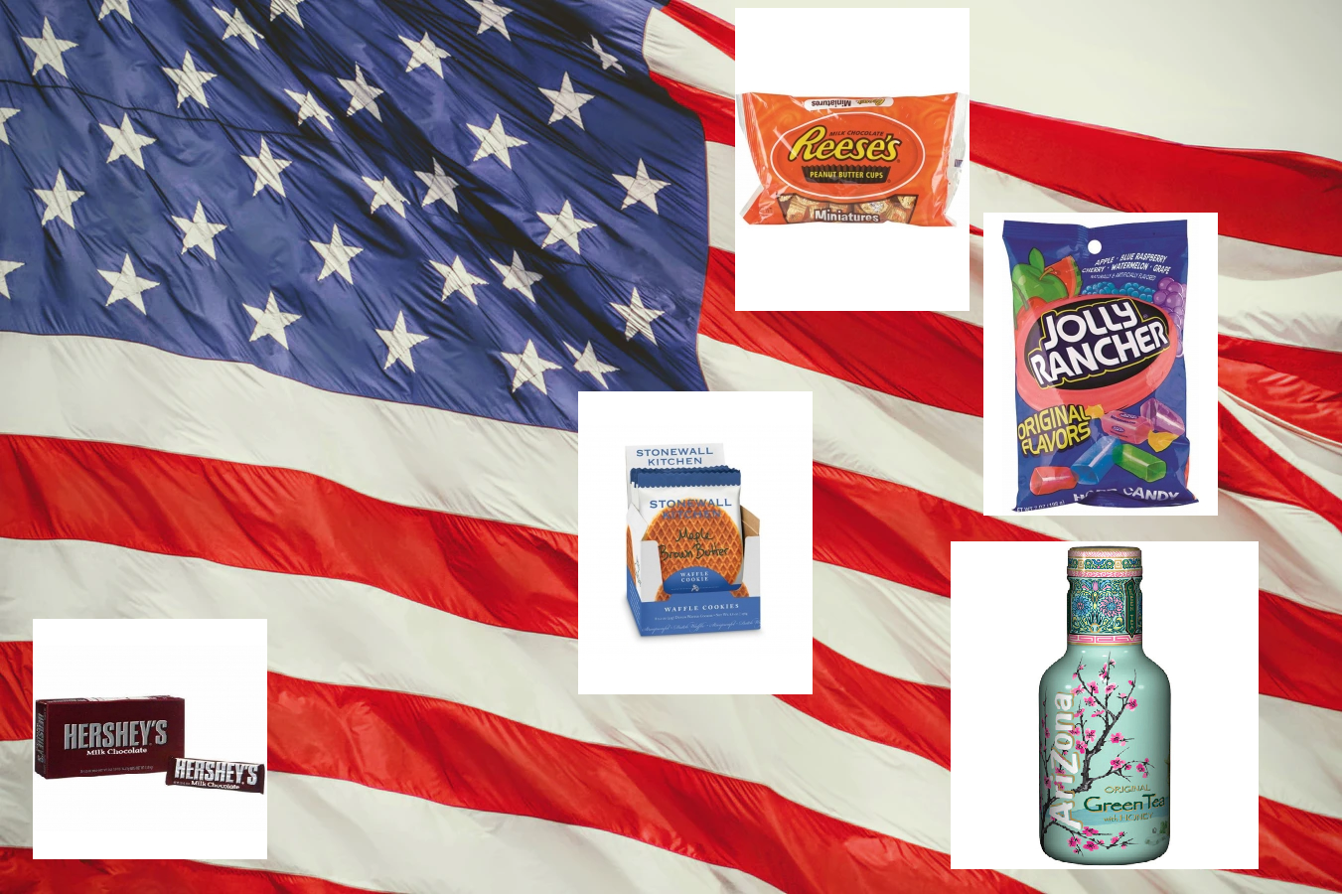 International Groceries and USA Snacks – Our Customer Favourites
Tasteful Delights are pleased to provide customers with access to the brands and products they know and love, which is why we stock a large range of USA foods and imported groceries. Whether you're an ex-pat missing the taste of home or simply looking to treat yourself to something new, you're bound to find what you seek here at Tasteful Delights. We're the first port of call for those seeking imported groceries in Australia, and we ship worldwide.
Imported products aren't so easy to find in local supermarkets, but we've got all the best brands and products right here at your fingertips. Keen to try something new? Here's a selection of our top sellers.
Think of America, and one of the first brands which comes to mind is Hershey's. The famous Hershey's milk chocolate bar was introduced way back in November 1900, and it is referred to by many as "The Great American Chocolate Bar". Opening the simple yet instantly recognisable packaging reveals a smooth and milky chocolate bar with the classic taste that brings you straight back to your childhood. Try one today!
Our customers can't get enough of Reese's Peanut Butter cups. The decadent combination of rich milk chocolate and smooth peanut butter first came to market in 1928, and they've been a smash hit ever since. You'll find a range of Reese's products available on our website, including the Nutrageous bar and convenient Reese's Miniatures which are perfect for sharing around and keeping in your drawer at work.
Jolly Rancher Candies are colourful, fun hard candies in a wide assortment of fruit flavours. They are the perfect treat for when sugar cravings hit, and they come individually wrapped so they stay fresh. Brought to market in 1949, Jolly Rancher candy has been a source of enjoyment for generations of Americans. Grab a bag and experience delicious flavours including cherry, watermelon, grape, blue raspberry, apple and more!
Stonewall Kitchen Waffle Cookies
We are pleased to introduce products from American specialty food producer Stonewall Kitchen into our range. Founded in 1991, the company produces a range of jam, chutney, jellies, cooking oil, mustard, cookies and more. If you're looking for a decadent cookie which is a bit different from the norm, check out the Maple Brown Butter and Cocoa Sea Salt Caramel waffle cookies. Taking inspiration from the famous Dutch stroopwaffel, these American made cookies consist of two waffle cookies with a gooey filling sandwiched between them. They are the ultimate sweet treat for your morning tea break, you won't be able to stop at just one!
Sick of soft drink? Why not try a bottle of refreshing AriZona Iced Tea. First introduced in 1992, the AriZona beverage company is known for its aesthetically appealing bottle design and delicious flavours including blueberry white tea, green tea honey, peach tea, pomegranate tea and lemon tea. 100% natural and packing a flavour punch, it is the perfect refreshment for those hot summer days.
Why we Love Imported Groceries
Every country is known for creating unique products which over time become synonymous with their culture. In Australia we've got Vegemite, Arnott's Tim Tams and Darrell Lea to name just a few. The one thing imported goods all have in common is that they offer a unique taste experience which you simply can't get anywhere else. Competitors may try to copy the original manufacturer, but we all know you just can't beat the real deal!
 We know that imported groceries are usually pretty hard to find outside their country of origin, but we've made it easy! You'll find everything you need right here, in stock and ready for immediate dispatch from our Australian warehouse.
So if you're looking for the delicious taste of ice-cold American-style soda such as Dr Pepper, a kick of flavour to your summer BBQ with Imported Gourmet Sauces Marinades and Rubs, or delicious imported confectionery and chocolate; you've come to the right place. No matter where you are in the world, the team at Tasteful Delights look forward to fulfilling your order.
Reasons to Shop with Us
The above is just a small selection of international products which have proven to be a big hit with our customers. As an Australian family owned business, Tasteful Delights is committed to providing you with the highest standards of customer service and access to the best international products.
Here's a few reasons to shop with us:
 

Widest Range of Imported Food Products in Australia

 

Stocking All Leading USA Grocery Brands – Beaverton Foods, Southwest Specialty Food, Kellogg's, Tillen Farms, Stonewall Kitchen, The Hershey Company, Sweet Baby Ray's, Kraft, Nestle, Stubb's BBQ Sauces and Marinades and many more.
Wide Selection of Australian Made Products
Shop Imported Groceries Online - Delivered to Your Door
American Chocolate Bars, Candies and Sauces/Marinades
Convenient Access to American Snacks Online
Australian Business Delivering USA Snacks Sydney to The World
Bulk Buy Options
Dedicated Customer Service
PayPal, Afterpay, Zip Pay and Credit Card Accepted
Shop via our website, eBay and Amazon stores
Your Tastebuds Delight is only a click away. Have fun exploring our range!