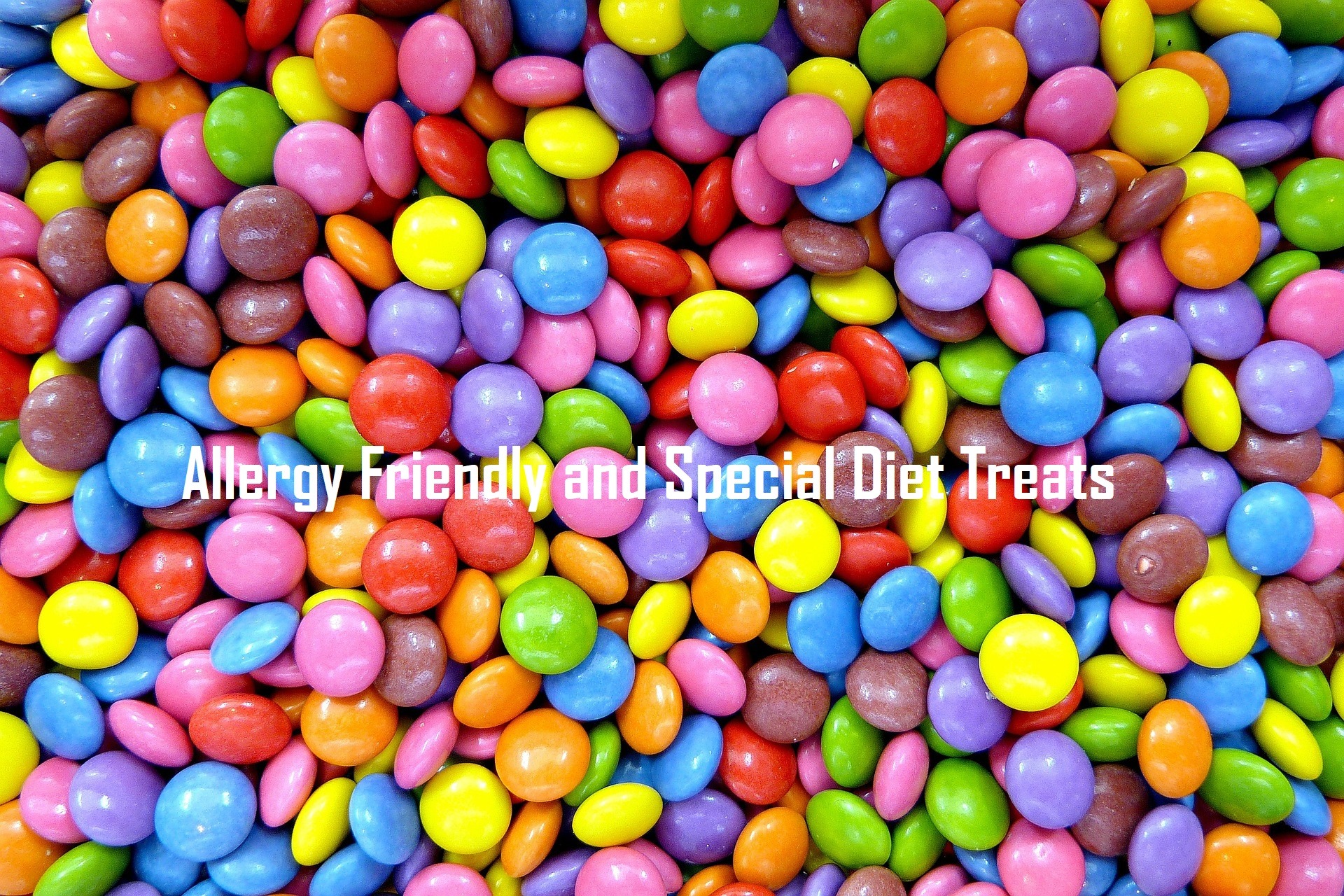 Allergy Friendly Candy and Special Diet Treats for All to Enjoy
There are many reasons why you may need to look for allergy friendly snacks. Perhaps you have recently been diagnosed with a medical condition and have specific dietary requirements, or maybe you are catering for a celebration and want to supply a wide variety of tasty treats which can be enjoyed by all in attendance. Participation in Halloween celebrations continues to grow year after year in Australia, and allergy friendly Halloween candy is a great choice which will allow those with food allergies to enjoy the occasion too. Allergy friendly sweets are no less delicious, and in this blog post we'll be highlighting some of our favourites to make your decision of what to buy a little bit easier.
You may be surprised at how many of your favourites are free of the 8 most common allergens: peanuts, tree nuts, dairy, wheat, egg, soy, crustacean shellfish and fish. Keep in mind that ingredients can change at any time. Always read the ingredients list prior to consumption, and get in touch with the manufacturer if you have any concerns about product safety.
Here are our top picks of allergy friendly lollies for those with special diet considerations!
Skittles
Ever popular amongst adults and children alike, Skittles come in a range of fruity flavours and bright colours. The famous tagline 'Share the Rainbow, Taste the Rainbow!' rings true because Skittles do not contain any of the 8 major allergens. They can be enjoyed on their own or used in baking, making them ideal for any occasion. Choose from bulk packs or purchase individual Skittles fruit bottles ideal for handing out during Halloween or birthday parties.
Jila Sugar Free Mints
If you are diabetic or looking to limit sugar intake, consider picking up a few packs of Jila sugar free mints. They provide instant refreshment with cool, natural Australian mint oils delivering a smooth taste sensation. They contain no artificial colours, flavours or sweeteners (stevia is used instead). Made in Australia, suitable for vegans and available in either peppermint or spearmint flavours, they are the perfect daily companion.
Natural Colours Confectionery
Some people are sensitive or intolerant to the artificial colours used in food products. Thankfully there are a wide range of sweets which use natural colours derived from plant or animal sources. Consider the following:
Allen's Red Skins- This raspberry flavoured candy is a childhood favourite, and because they come individually wrapped and contain no artificial colours they are sure to be a hit. One 800g bag will go a long way, so why not grab a pack today.
Nestle Smarties – Another colourful option for chocolate lovers is Nestle Smarties. With smooth milk chocolate coated in a crispy shell, these tasty treats are perfect for lolly bowls, cake decoration and snacking. All artificial colours and flavours were removed from Smarties in 2008, being replaced with natural ingredients. Choose from individually portioned packs or opt for Smarties bulk bag.
Pascall Marshmallows – Great for hot chocolate, rocky road, roasting over the fire or enjoying on their own. Pascall Marshmallows are soft, fluffy vanilla and strawberry flavoured delights made with natural colours.
The Natural Confectionery Company Range – The Natural Confectionery Company produce a range of soft jelly confectionery including snakes, dinosaurs, jelly babies, sours squirms, forbidden fruit, party mix, berry bliss and more. The range does not contain artificial colours or flavours, so they can be enjoyed by most individuals.
 Purchase Allergy Free Lollies for Halloween 2020, Birthdays, The Office, Parties and Special Occasions
Whilst bulk chocolate and candy are ideal for all events, it is important to consider those with special dietary requirements. The above products are a few popular choices suitable for those with food allergies or special requirements, but there are many more waiting to be discovered. When shopping with Tasteful Delights you can view high quality product images, and many products will also have their ingredients listed so that you can make an informed purchase decision and ensure everyone is catered for. If you are looking for the most popular allergy friendly candies, you will find them right here. Happy shopping!