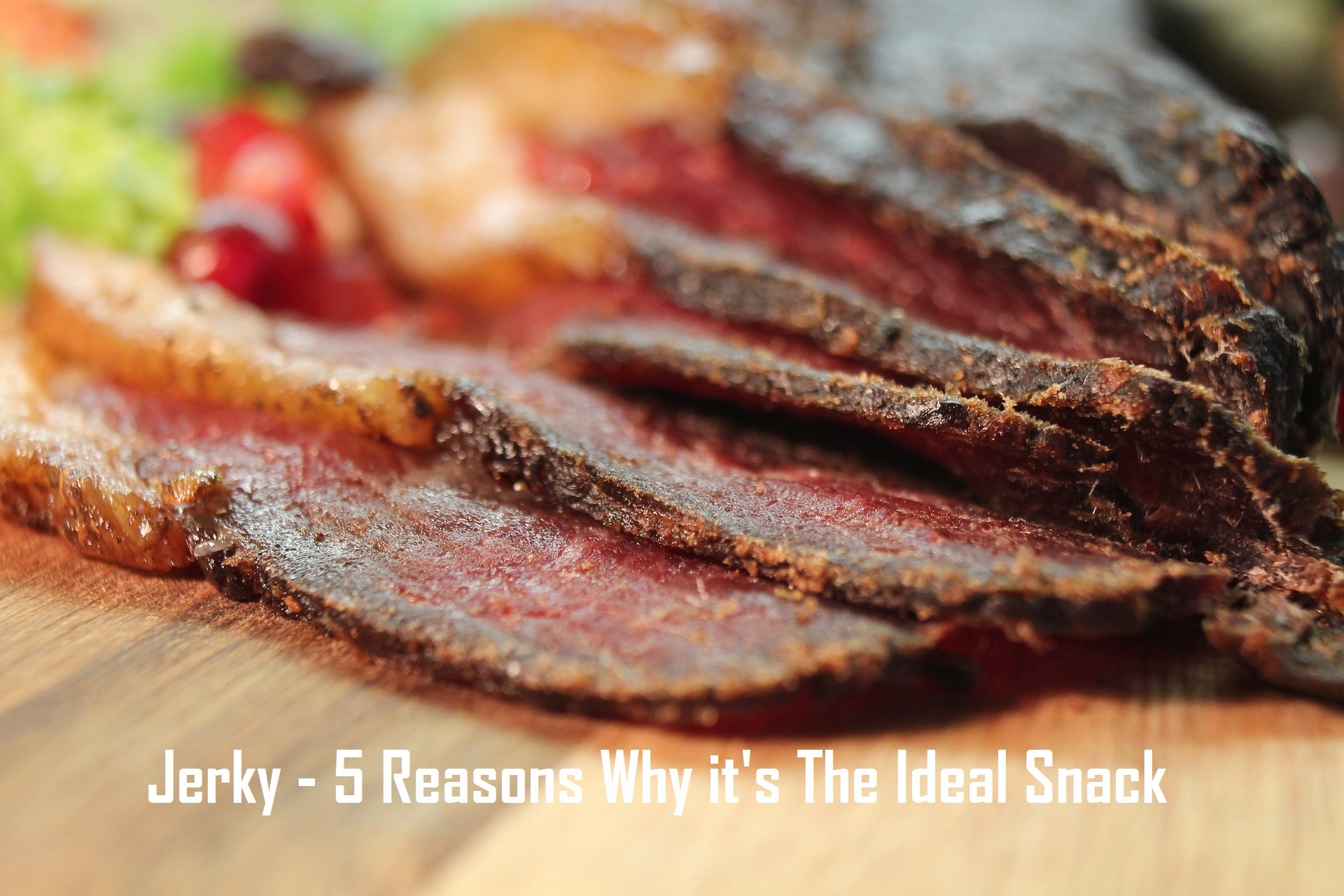 5 Reasons why Jerky is The Ideal Snackfood
Chips and nuts have their place and will always be a popular choice of snackfood for people throughout the world, but something which seems to be growing in popularity are dried meat snacks such as jerky and biltong. Here at Tasteful Delights we are big fans of Jerky and are proud to stock delicious varieties such as barbecue beef jerky, teriyaki beef jerky, peppered beef jerky, sweet & hot beef jerky, chilli beef jerky and biltong from renowned manufacturers including Jack Link's, Dr Proctor, Nobby's Jerky and Local Legends. If you've never tried jerky, what are you waiting for? There is a lot to love about jerky, as it is a nutritious high protein snack which is satisfying and healthy. It's become a favourite post-workout snack for fitness enthusiasts and professional athletes, but it's also great for taking on a hike or as a convenient snack to keep in your bag and enjoy between meals.
 Here are 5 reasons why you should consider making jerky your go-to snack.
1.       It's High in Protein, Vitamins and Antioxidants
Jerky is a protein dense snack which will satiate a fierce hunger whilst also supporting healthy muscle growth and repair.  A 50 gram pack of Jack Links Original Beef Jerky contains two servings of jerky, with each 25g serve containing 11 grams of protein. In addition to protein, beef jerky also contains vitamin B12, iron and zinc. The question 'Is beef jerky healthy?' comes up a lot, and when consumed as part of a balanced diet it is definitely one of the healthiest snack foods out there.
2.       No Sugar Crash
Lollies are great in moderation, but there's nothing worse than a nasty sugar crash after over indulging. Jerky on the other hand contains very little sugar, yet is packed full of flavour. This means you can enjoy this tasty snack any time without worrying about headaches or fatigue spoiling your day.
3.       No Mess
Everyone likes to snack on the go, but it's never nice to find a spilled yoghurt container or brown banana at the bottom of your bag. Jerky is an easy, convenient and mess-free snack for busy people. With each package individually portioned, there's no sticky fingers, spills or crumbs to worry about. Jerky is also the ideal couch snack, so why not trade the butter popcorn and chocolate for something just as tasty which will keep your furniture and fingers clean so you can focus on your favourite show or the latest blockbuster.  
4.       Low in Fat and Calories
Beef jerky is made from lean meat, so there's usually less than 2 grams of fat per serving. Despite being packed full of flavour, it's also low in calories. Whether you enjoy keeping things simple with original beef jerky or like a hit of spice and chilli, you can enjoy your favourite flavour knowing that there are only around 80-100 calories per serving.
5.       Long Shelf Life
It's a great idea to purchase bulk beef jerky, as it has a long shelf life of around 2 years since manufacture. A ravenous hunger can strike at any time, but it's nice to know that you've got a few packs of jerky around. Many jerky lovers like to store a few packs in the pantry, in their desk and in their car so they know a fresh, high protein and healthy snack is readily available.  We know that our customers love to buy beef jerky in bulk Australia, and we've got all your favourite brands ready for immediate dispatch.
Order Beef Jerky Today from Tasteful Delights
There's certainly a lot to love about beef jerky! Whether you are a seasoned jerky lover or this blog post has piqued your interest, we invite you to browse our extensive range of jerky products. With fast worldwide delivery, bulk options and attractive pricing, Tasteful Delights is your go-to online jerky store. We look forward to filling your order.